---
Feel free to share your photos & videos with us at reidpaleytrio [at] gmail [dot] com.
---
Interview in Pittsburgh Post-Gazette Feb 2013 Interview in Pittsburgh City Paper - Feb 2013
---
NYC Solo Show w/Black Francis: Video Review at fuckingnostalgic.com
---
Download and stream of the Billy Ruane Memorial Birthday Bash Right Here.
You'll find my four-song solo appearance at #17.
---
Reid Paley at the Blues Rules Festival in Crissier, Switzerland 2010 - Photo by Floriane Vicent
---
"Brooklyn's gruff-toned, swivel-hipped troubadour sounds as cuddly as a grizzly bear with a stubbed toe, but Saint Reid's in your corner. That is, if your corner is full of tough broads and bastards, smooth whiskey, and shit-eating grins. Otherwise,
do yourself a favor: Don't bother this charming man. "
- Village Voice (Jeanne Fury)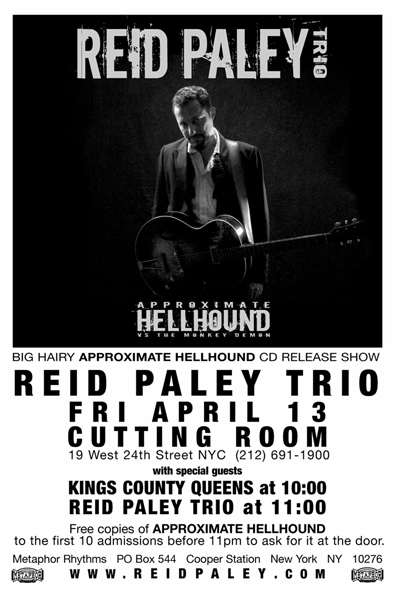 LIVE VENUES - PARTIAL LIST SELECT POSTER ARCHIVE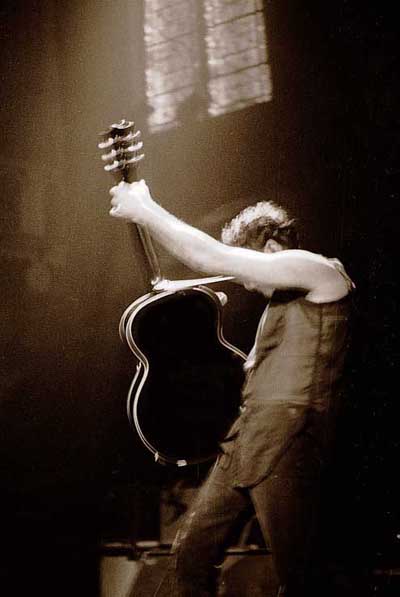 Reid Paley at the Paradiso in Amsterdam - Photo by Sander Lameijer
LIVE VENUES - PARTIAL LIST SELECT POSTER ARCHIVE